Reserve a 2021 Ram 1500 TRX Las Vegas NV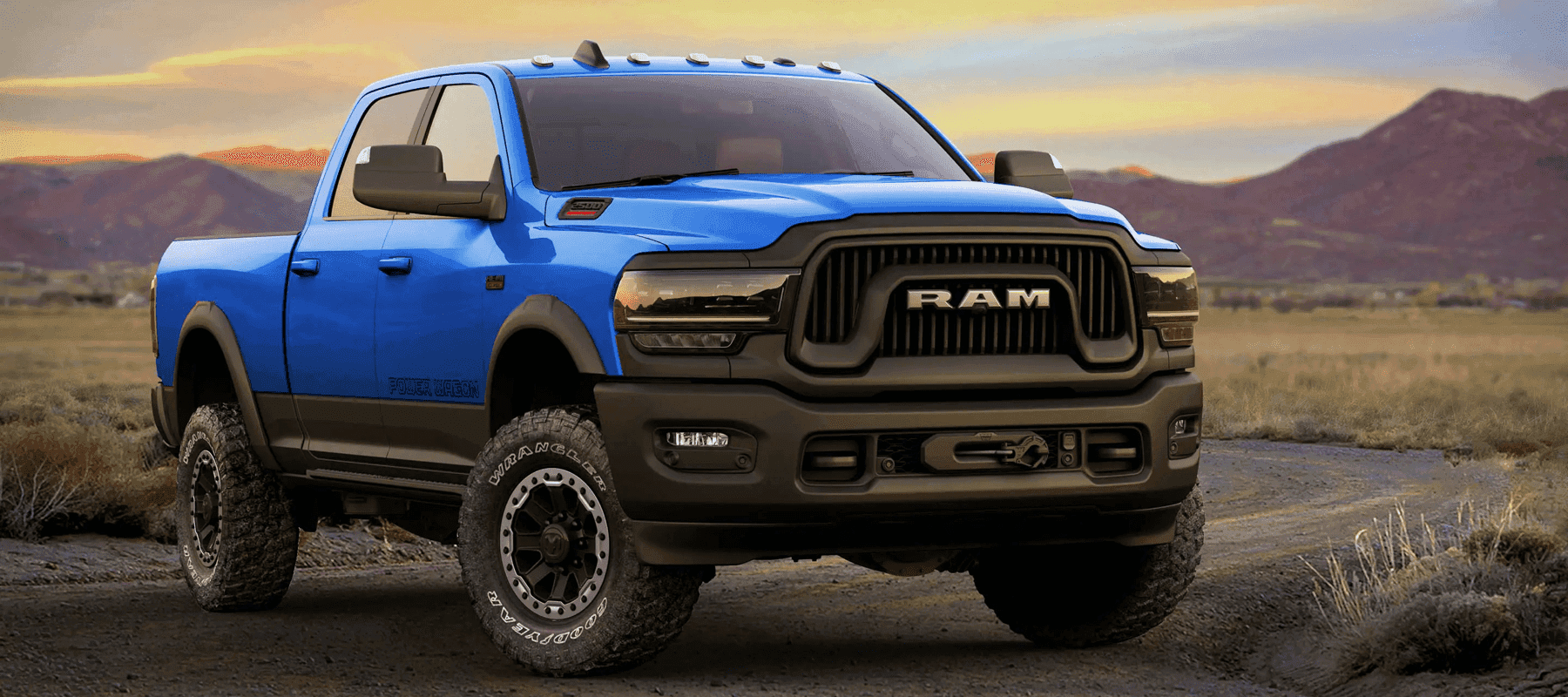 Pure unadulterated power and unrivaled performance promise to make the brand-new 2021 Ram 1500 TRX a true automotive masterpiece. Armed with 702 horsepower, the Ram 1500 TRX is the quickest, fastest and most powerful mass-produced pickup truck in the world and Desert 215 Superstore will provide you with the opportunity to reserve a 2021 Ram 1500 TRX in Las Vegas, NV today.
Built to dominate extreme terrain, the 2021 Ram 1500 TRX will compete with the Ford F-150 Raptor and Toyota Tundra TRD Pro when it hits the trails. Available for pre-order now at Desert 215 Superstore, the Ram 1500 TRX promises world-class thrills no matter where your next adventure may take you. Contact the Desert 215 Superstore sales team for more information on the 2021 Ram 1500 TRX.
When Will the 2021 Ram 1500 TRX Be Available in Las Vegas?
Available by order today at Desert 215 Superstore, this is your chance to reserve a 2021 Ram 1500 TRX in Las Vegas, NV. When the Ram 1500 TRX arrives at dealerships, it will be built around a 702-horsepower 6.2-liter Supercharged HEMI® V-8 engine that makes 650 pound-feet of torque and is paired with a high-torque eight-speed TorqueFlite automatic transmission. With this powertrain under the hood, the Ram 1500 TRX will deliver unbeatable performance at every turn.
702 Horsepower
650 Pound-Feet of Torque
Zero to 60 MPH in 4.5 Seconds
Zero to 100 MPH in 10.5 Seconds
Quarter Mile in 12.9 Seconds with Top Speed of 108 MPH
Top Speed of 118 MPH
Ready for action, the 2021 Ram 1500 TRX utilizes a broad, muscular platform that is 8.0 inches wider and rides 2.0 inches higher than the standard Ram 1500 with 11.8 inches of ground clearance and 13 inches of wheel travel at all four corners. Features that take performance to the next level include a Dana® 60 solid rear axle, 2.5-inch Bilstein Black Hawk e2 adaptive performance shocks, a functional hood scoop, 18-inch beadlock-capable wheels, 35-inch Goodyear Wrangler Territory All-Terrain Tires, Ram Performance Pages with Launch Control, an LED Adaptive Front-Lighting System and much more. Inside, the Ram 1500 TRX features a signature interior with red and carbon fiber accents, paddle shifters, a 19-speaker Harman Kardon® sound system and a 12-inch Uconnect® touchscreen infotainment system.
Reserve a 2021 Ram 1500 TRX
Fill out the form to get more information on how to order a 2021 Ram 1500 TRX at Desert 215 Superstore in Las Vegas!

Desert 215 Superstore is located at:
8030 Rafael Rivera Way • Las Vegas, NV 89113